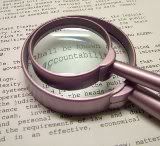 Some may wonder why I am throwing out my personal resolutions on our blog...
Accountability. I am hoping it makes me work just a little harder.


I read alot of fitness blogs to that inspire me and sometimes they even come comment on mine :)

Another goal of mine this year is to get a bit healthier which I assume you know from my 500 mile challenge! Well I also want to do that by eating....so I stumbled upon a great list that I think I can fit into my life style from

www. fitnessnyc.wordpress.com

She has a fabulous blog go check it out! Here is her list she is trying to fit into her lifestyle that I like!

–decrease portions 15-25%

–drink more water

–1 treat meal and 1 treat dessert a week still being mindful of portion size (I am not going to lie...this is going to be hard for me)

–fruits and veggies at every meal

–focus on healthy carbs

-don't skip meals

-food journal

–keep alcohol in check. She said 3-4 drinks a week or less is fine. For those drinking 6-12 or more, cut 25-50%.

–cut back on processed and artificial foods and sweeteners as much as possible.

–increase exercise by 15 minutes a session or increase intensity

**I already have a head start since I have been keeping a food journal, I have been trying to drink more water and I am trying to eat more fruits and veggies!!