Have you seen Julie & Julia? I loved it and I loved the whole idea behind it? Cook a whole entire cookbook and blog about it? I love it!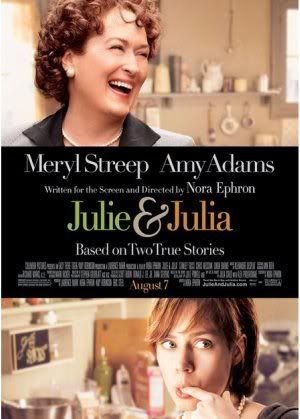 I loved it so much that I decided I want to cook a whole cookbook of recipes! Will I blog about it all? No, definitely not. Maybe bring it up? Possibly! We will see!!
When I told Cory he had about the saddest look on his face, he definitely is not as excited about this is I am but he said he will be my supporter and taste tester :) I will let you know when I decide what cookbook I choose, however I can guarantee it won't be a cookbook about mastering the art of french cooking!!